BBCS Industry and Technology Partners
BBCS is committed to partnerships that accelerate the design, implementation, and management of blood banking software systems to provide our clients with the best products available. Our fully integrated solution is a result of our collaboration with other industry-leading organizations as valued partners:
OpTech
Optimize Technology Group (OpTech), a sister company to BBCS, provides highly secure, reliable cloud hosting of the BBCS applications. For customers who seek the ease and flexibility of cloud deployment, OpTech leverages a combination of best-of-breed hosting infrastructure, hardware, and cloud technology to support the BBCS applications, along with private cloud hosting services, high-availability services, and business continuity and disaster recovery services.
BCA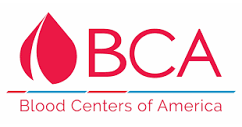 Blood Centers of America (BCA) is a member-owned organization comprised of nearly 50 independent blood centers geographically dispersed throughout the North America, representing over 30 percent of the U.S. blood supply. Along with their core business of providing a substantial portion of U.S. blood supply, BCA members provide a variety of other services including, patient blood management, transfusion services, immunohematology testing, therapeutic apheresis and tissue and cord blood banking. In addition, BCA members provide a variety of human blood products, cells and tissues to the therapeutic, diagnostic and cell therapy industries.
Digi-Trax
Digi-Trax Corporation is the leader in blood bank, clinical laboratory, hospital and transfusion service ABC Codabar and ISBT-128 bar code label printing. Digi-Trax serves the healthcare and life sciences community, and works in partnership with BBCS to bring superior barcode labeling and scanning solutions to our clients.
iDashboards

BBCS works with iDashboards to give our clients visibility to their data and greater insight into their key performance indicators (KPIs). iDashboards is a pioneer in the data visualization space, providing award winning engineering and patented technology that makes it easier for companies to understand their data. Their products provide richer, more visually engaging ways to display data with dynamic dashboards that provide context for any user so they can draw real meaning from raw data. iDashboards software is being used by multiple healthcare organizations such as hospitals, surgical care facilities, healthcare providers, emergency services, medical device manufacturers, and pharmaceutical companies.
Degree 37

Degree 37 is dedicated to creating tools that will consistently drive and sustain donor growth, strengthen relationships with donors and improve donor loyalty.  We have partnered with them to develop and interface their Unified Donor Engagement Platform with the powers of ABO Suite to create a truly one of a kind donor engagement experience.